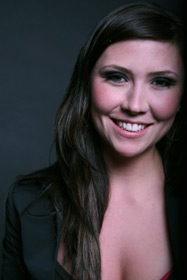 Dawn Stenzel Photography is consistently stylish and reflective of you and your loved ones throughout your journeys in life.
Dawn Stenzel, owner/operator and director of photography, first saw her passion in a dream she had as a child. Ten years later, she found herself drawn to the darkroom she had once dreamt of, allowing her dreams of photography to come to fruition. It was during this time Dawn decided to study at both Focal Point and Langara College in Vancouver, Canada . She also gained further experience photographing her travels while living in Japan. During her first four years of photography, Dawn had the privilege of apprenticing many known photographers, which has furthered her proficiency, and ability to voice her creative vision while photographing any event. Also, as a true dog lover, her energy and experience in working with dogs is evident in her work.
Her work can be found published in The Vancouver Sun, Vancouver View and Yaletown View, in addition, Dawn's pictures were also featured on the cover of the Kitsilano View and The Kimberley Daily Bulletin. As a member of the Professional Photographers Association of BC, she takes her profession to heart and is always finding new ways to view life through the lens. Dawn has always been aware of her clients needs , and uses her clients personal style to influence the photo, while remaining conscious of the changes in contemporary art and fashion, making every photo a true testament to it's time.